We pride ourselves in being the first private hospital in the state to establish an independent minimal access surgery unit over 30 years ago.
Know More
Think laparoscopy; think AV Hospital!

Join our family of satisfied patients who have defeated obesity and other metabolic disorders.
Explore your options in Bariatric surgery at AV hospital.
Know More
Pioneers in Bariatric Surgery

A V Hospital is recognised as the International Centre of Excellence for Hernia by the Asia-Pacific Hernia Society and Hernia Society India. We bring world class care at your door step.
Know More
Center of Excellence for Hernia Surgery

Redefining healthcare to include the wisdom inherent in healing the person as a whole - mind, body and spirit
Know More
Integrative Medicine - Unveil the true potential of your health!

Trust us in assisting you to have a wholesome childbirth experience and taking the first step towards becoming parents.
Know More
Womens' health is health for all
Assistance
We will ensure you are in safe hands with our team of expert doctors.
I felt a lump on my left groin and suddenly suffered severe pain not able to even attend to simple daily ordeal. Physically it was very difficult to sit or even stand and walk. After attending to get the pain subsided for a while, I consulted Dr.M.Ramesh at A.V.Hospital in Basavanagudi.

I was glad to have a very cordial reception. The doctor Sri.M.Ramesh diagonised it as a case of inguinal hernia and suggested for a surgery to overcome the difficulty.

Around 15years back, Doctor Sri M.Ramesh had attended on me a similar problem of less intensity on my right groin, where I have no problem so far. The surgery was done in the latest technique without causing pain related to it. Now, on being advised normal, usual clinical tests to access my fitness considering I had a cardiac case earlier, I was given a date for surgery.

On the day fixed Dr. M.Ramesh operating on me for Hernia, with latest laparoscopic method, I felt relaxed overcoming the pain. Dr.Ganesh who assisted the main surgeon Dr.M. Ramesh and Sri Dr. RamaMurthy cardiologist also enabled a smooth surgery without any problem in the whole process.

Entire team of Nursing and office staff are found most cordial extending their utmost hospitality. I thank Dr.M. Ramesh and his team and all his staff.
Harisarvotham
Respectable, Honourable & Truthful Dr.M.Ramesh

I am G.M. Saleem, the guardian of Rahmat Ulla Khan. He was suffering from fever and high blood sugar from last 15days. So we admitted in our surrounding nursing home. After all the necessary tests were done, they informed us that there were small stones in the Kidney and that it was not a problem. Since the doctor said that, we took it lightly and after 3 days, there was swelling in the right leg and a lot of pain too. We went from one doctor to another upon recommendation, where another CT scan was asked to be performed. We got the report after 2 days. During this time the right leg swelling and pain persisted. We immediately took the report and came to A.V.Hospital at night 9:00 pm on October 5th. Dr. Ramesh was immediately there to see us. Dr. Ganesh gave an injection. Dr. Ramesh saw the reports and told that the right kidney was almost dead. They wanted to see if the kidney was performing tby an Autopsy scan. Even if 20% of the kidney is working, surgery might not be needed he said. After the report, surgery was advised. On 7th Oct morning 7:00 AM surgery started and went on till noon 12:45. All the doctors did excellent work and the surgery was successful.

Thank you very much all the Doctors and Nurses. Mainly we are thankful for Dr.M.Ramesh and his team. A.V.Hospital is very good and respectable. All the doctors are good and helpful. All the nurses and warden all are very good and excellent. The credit goes to Dr.Ramesh. We heartily thankful to Dr.Ramesh
Rahmat Ulla Khan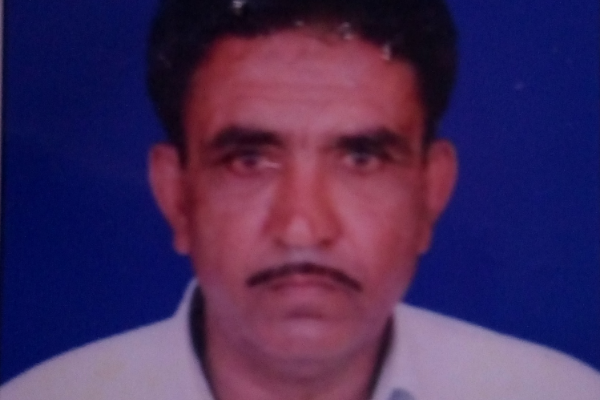 I had multiple Inguinal Hernia for the past 2 years. Although I was very active it bothered me at the possible complications in case it gets strangulated.

During this period, based on an advice from a friend of mine, who also underwent Hernia correction Surgery at AV Hospital under the care of Dr. Ramesh Makam and Dr. Ganesh Shenoy, gave me the courage to undergo Laparoscopic Surgery. My first joint consultation with both Dr.Ramesh & Dr.Ganesh gave me the confidence to go ahead. Primarily the manner by which they explained how minimally invasive the whole procedure is and the time to recovery is fast and pain is almost manageable without any pain killer.

The constant attention and care provided by the surgeon and his support staff per & post operation is commendable. My heartfelt and sincere gratitude to all at AV Hospital and wish them success in healing many more.
Bobby Sudarshan
I am 61years old and basically a home maker, but worked for 6 years before marriage. I have 2 daughters one is a gastroenterologist and the other a Phd in stem cells. The first one is in NewYork and the second one is in London, both working. I have travelled around the world, lived in US for 3 years, about 12years in Japan and visited many other parts as well. I am one of those who go regularly for medical checkups. I lead an active life, a good social circle and keenly interested in yoga, science and general affairs. I have taught children maths in US in a coaching school. This is my second stay here.

I had a biopsy done in late January 2018 and now a Hysterectomy Surgery by Dr.Saraswathi Ramesh. I have nothing but best words for the wonderful treatment by Dr.Sarasathi and the excellent team that she has. The support staff nurses, attendants and others have been extremely courteous, helpful and professional, all responsible for my quick recovery.

I am not professionally competent to talk about Dr.Saraswathi, but suffice it to say that the surgery was done very quickly and minimal loss of blood which enabled a fast recovery. I am grateful to her.
Sushila Vishwanath
ನನ್ನ ಹೆಸರು ಸಿದ್ದರಾಜು. ನಾನು ಒಂದು ಖಾಸಗಿ ಕಂಪನಿಯಲ್ಲಿ ಕೆಲಸ ಮಾಡುತಿದ್ದೇನೆ. ವಯಸು ೩೩ ವರುಷ. ನಮ್ಮ ಊರು ಹರಿಹರ ಕನಕಪುರ ತಾಲೂಕು ರಾಮನಗರ ಜಿಲ್ಲಾ . ನನಗೆ ಊಟ ತಿನ್ನಬೇಕಾದರೆ ಎದೆಯಲ್ಲಿ ತಡೆದುಕೊಳ್ಳುತ್ತಿತು . ಅನ್ನ ಮುದ್ದೆ ಒಂದೊಂದು ಸಾರಿ ನೀರು ಕೂಡ ತಡೆದು ನುಂಗುವುದಕ್ಕೆ ಆಗುತ್ತಿರಲಿಲ್ಲ ವಾಪಾಸ್ ಹಿಂದಕ್ಕೆ ಬರುತ್ತಿತ್ತು. ಆಗ ನಾನು ಒಂದು ಆಸ್ಪತ್ರೆಗೆ ಹೋದೆನು. ಅಲ್ಲಿ ಗ್ಯಾಸ್ಟ್ರಿಕ್ ಎಂದು ಹೇಳಿದರು ಡಾಕ್ಟರ್. ಮತ್ತು ಮಾತ್ರೆಗಳನ್ನೂ ಕೊಟ್ಟರು. ಮಾತ್ರೆಗಳ್ಳನ್ನು ತೆಗೆದುಕೊಂಡೆ. ಏನೂ ಪ್ರಯೋಜನೆ ಆಗಲಿಲ್ಲ. ಹೀಗೆ ೫ರಿಂದ ೧೦ ಆಸ್ಪತ್ರೆಗಳನ್ನು ಸುತ್ತಿದೆನು. ಏನೂ ಪ್ರಯೋಜನ ಆಗಲಿಲ್ಲ. ಆಗ ನಮ್ಮ ಊರಿನ ಡಾಕ್ಟರ್ ಡಾ. ಕೆಂಪಾರಿ ಎಂಬ ಡಾಕ್ಟರ್ ಹತ್ತಿರ ಮಾತನಾಡಿದೆ. ಅವರು ಅನುಗ್ರಹ ವಿಠ್ಠಲ ಹಾಸ್ಪಿಟಲ್ ಡಾ. ಮ್. ರಮೇಶ್ ಅಂತ ಡಾಕ್ಟರ್ ಇದ್ದಾರೆ, ಅವರ ಹತ್ತಿರ ಹೋಗು ತೂರಿಸು ಅಂತ ಹೇಳಿದರು. ನಾನು ಆಸ್ಪತ್ರೆಗೆ ಬಂದು ಡಾಕ್ಟರನ್ನು ಮೀಟ್ ಮಾಡಿದೆ. ಅವರು ತೊಂದರೆ ಇದೆ ಆಪರೇಷನ್ ಮಾಡಿಸಬೇಕು ಎಂದು ಹೇಳಿದರು. ನಂತರ ಆಸ್ಪತ್ರೆಗೆ ಬಂದು ಅಡ್ಮಿಟ್ ಆದೆ. ಡಾ. ಮ್. ರಮೇಶ್ ಮತ್ತು ಡಾ. ಗಣೇಶ್ ರವರು ಆಪರೇಷನ್ ಮಾಡಿದರು. ಅವರಿಂದ ನನಗೆ ಊಟ, ಮುದ್ದೆ, ನೀರು ಅನ್ನ ಎಲ್ಲವನ್ನು ಸಲೀಸಾಗಿ ನುಂಗಬಹುದು. ನನಗೆ ದೇವರು ತರಹ ಈ ಇಬ್ಬರು ಡಾ.ಮ್.ರಮೇಶ್ ಮತ್ತು ಡಾ. ಗಣೇಶ್ ಸಿಕ್ಕಿದರು. ನಾನೇಗೆ ಆಪರೇಷನ್ ಮಡಿದ ದೇವರು ಎಂದುಕೊಂಡಿದ್ದೇನೆ. ಈಗ ನಾನು ತುಂಬಾ ಆರೋಗ್ಯವಾಗಿದ್ದೇನೆ. ಮತ್ತು ಚೆನ್ನಾಗಿ ಊಟಮಾಡುತ್ತೇನೆ. ಯಾವುದೇ ತೊಂದರೆಯಿಲ್ಲ. ಡಾಕ್ಟರ್ ಆಶಿರ್ವದದಿಂದ ತುಂಬಾ ಚೆನ್ನಾಗಿದ್ದೇನೆ. ಇಂತಿ ಸಿದ್ದರಾಜು
Siddaraju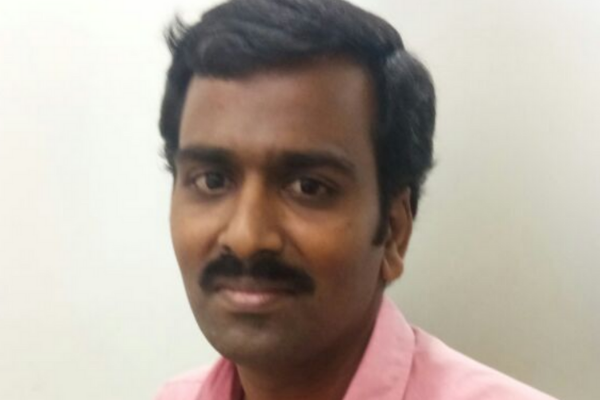 I, Visvendra aged 42 yrs would like to share my experience on the treatment received for Hernia Aurgery at A.V. Hospital on 30/5/2018

It all started when I experienced lower abdomen pain during my early morning jogging at neighborhood park. This continued for 2 months. It was then based on inputs by friend Balaji, I took an appointment with Dr.Ramesh at A.V. Hospital. The doctor explained in detail about Hernia in my case and suggested for a minor surgery. We decided on the dates and the doctor was kind enough to reschedule the dates based on my request.

Then followed surgery on 30/5/2018 where I was successfully operated. The entire team at A.V. Hospital including medical team, support staff were approachable and provided timely guidance and medications.
Vishvendra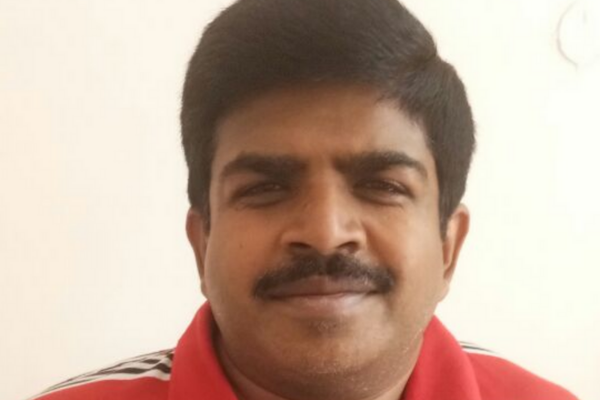 We were refered to AV Hospital from our Family doctor. So, from the time we came, got admitted, and treated, it was really a heartwarming experience. Specially the doctors, the nurses, the staff everything was so good and it was like a big family. Thanks for all the support and medical attention. All the best, keep doing the best. Thanks again
Ayesha Anjum
I was here for "Laparoscopic Oesophagal Diverticulatomy Surgery". We understood that this is a very critical surgery due to proximity to lungs. Dr. Srinivas Murthy referred us to consult Dr.Ramesh. Thankfully we approached the best doctors Dr.Ramesh & Dr.Ganesh. They took very personal care before, during & after surgery. We are happy and fully satisfied with Doctors, Nurses, & Staff of "A.V.Hospital". ICU Staff were kind and helpful. We will definitely recommend this hospital/ Doctors to our family & friends.

I personally should say thanks for extra care taken by Dr.Ganesh & Dr.Ramesh. M. I can say A.V.Hospital is very good and extraordinary care will be taken here. Thank you very much
Jayanthi CK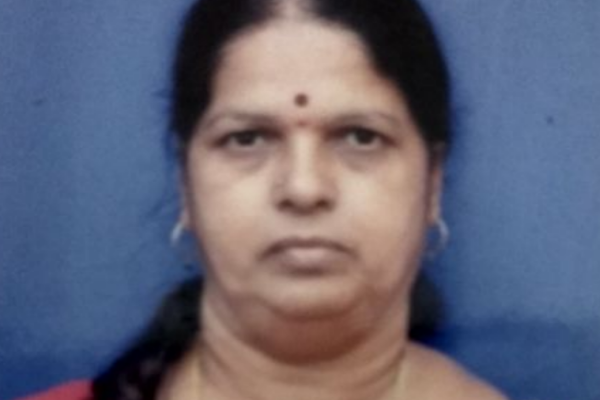 My family was deeply impressed by the highest quality of care my mother received from check-in to check-out. Althrough everyone from admissions to the specialty care unit on the third floor to the surgeon and staff to all the volunteers were outstanding.

I also wanted to spotlight a few specific individuals "Dr.Ramesh sir" and "Dr. Ganesh sir" would like to praise and thank them for their patience, extremely helpful and re-assuring pre-op consult with my mother and family. Finally I was very pleased with the doctor's care. Thankyou !!
Saraswathi SV
Written on behalf of my mother Ayesha Begaum.

Dr.Ramesh & his team of A.V.Hospital. We are very satisfied with Dr.Ramesh, because my mom was suffering from tumor & she has been operated by Dr.Ramesh and his team. My mother was anemia patient and we had no hope because she had already gone through the first surgery of intestinal gangrene in the hands of Dr.Ramesh and he was very successful in the first surgery. We had full hope with Dr.Ramesh, we went for the operation for the second time and there was a tumor of 2 kgs. We are very grateful to him. In the future we will recommend my friends and colleagues to have counsel with Dr.Ramesh of A.V.Hospital.
Ayesh Begaum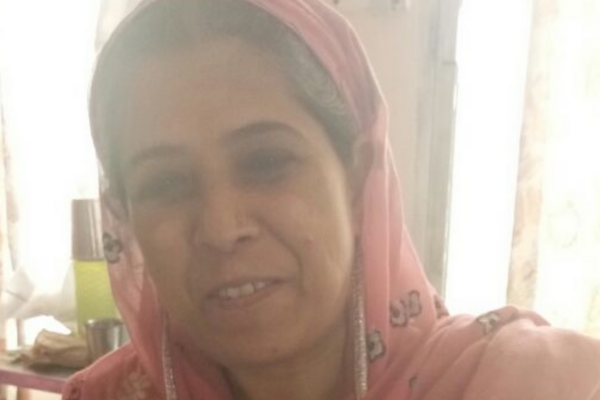 My name is Jagdish and I am 25 years old. From past 6 months, I had pain in my stomach. I came to AV Hospital on July 25th. I was diagnosed with hernia. Dr.M.Ramesh & his team conducted the operation. They were courteous and the treatment received was also very good.

Thankyou AV Hospital and Dr.Ramesh sir. This is a good hospital and the sisters were also good.
Jagdish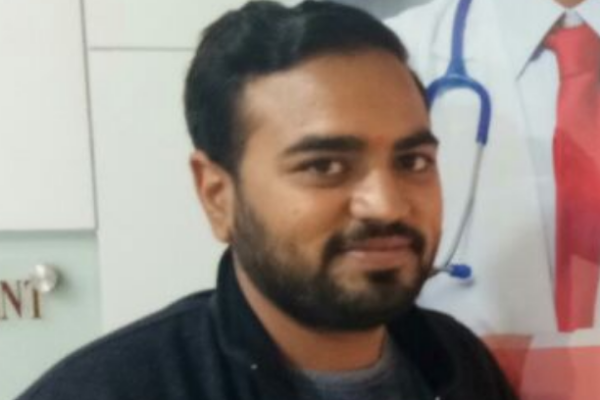 I come from a remote village in Karnataka. I was fully healthy and after my second pregnancy in 2013, I started having extreme pain and excess bleeding during my periods. I visited many doctors in almost all major hospitals, but still they could not rectify my problem. I still believed in god. This is the law of nature. I finally trusted god and came to A.V.Hospital. I have received excellent treatment here at A.V. Hospital .I underwent Hysteroscopic evaluation of Uterine cavity and the doctors here guided me in the right path. I perceive Dr.Saraswathi as god. Let all be well.
Sharada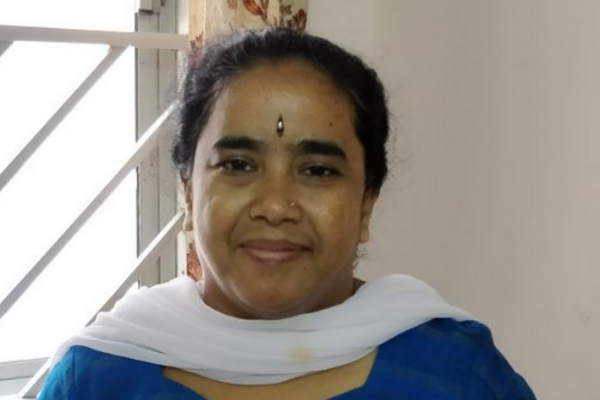 I am Basavaraj from Shivanalli. I use to suffer from severe abdominal pain since 4 months. As per advice of Shivanalli Swamiji, I came and met Dr.Ramesh. Dr.Ramesh spoke to us very nicely. He examined and told that I have Inguinal hernia on my right side. He advised surgery. I underwent Laparoscopic surgery for my Inguinal hernia. Dr.Ramesh and Dr.Ganesh are very nice doctors. They took care of me and did the surgery very nicely. .Now im alright with no pain. All the nurses and staffs took very good care of me. A.V.Hospital is a very good hospital.
Basavaraj
I, Pandurang Desai, had to undergo Hernia operation at two sides. I had seen many hernia patients suffering from severe pain for 3-4 days after operation. So I was a bit under tension. But fortunately I underwent the operation by laparoscopy at A.V. Hospital on 4th October 2017, which was performed by Dr.M.Ramesh,, who has a good reputation and expertise in this field along with his team. It is a great surprise that neither I felt any pain after post operation on 1st day, leave alone on the second day. I was discharged on the second day itself. I would like to place on record my happiness and appreciation for the wonderful operation performed by Dr.M.Ramesh.
Pandurang H Desai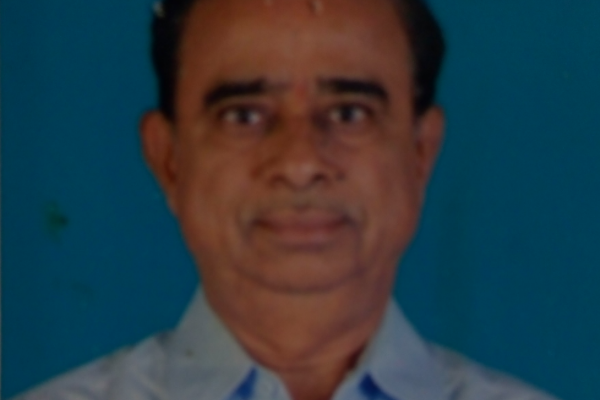 I, here by Mrs. Badamidevi, was suffering from pain abdomen since 1 month. I consulted Dr. Ramesh at A.V. Hospital on 21/10/17. He suggested CT abdomen & pelvis. After seeing CT report, Dr. Ramesh suggested me for Laparoscopic Right pyelolithotomy +Right URSL + DJ Stenting + Left Adrenal Cystectomy.

I am feeling better after the surgery. All the service provided at the hospital was really good. I am Thankful to Dr.Ramesh .M, Dr.Ganesh, Dr. Shivakumar & Nursing Staffs.
Badamidevi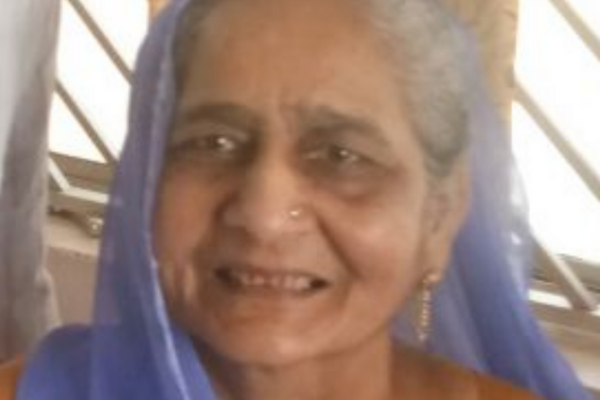 I have been suffering from heavy periods flow. So I consulted with Dr.Saraswathi & got checkup & tested about it. The result was formation of Fundal Fibroids & Bulky Uterus. So I was suggested to go ahead with surgery. The surgery was explained to me in convenient manner. I would like to thank all staff & the doctor who was very helpful throughout my stay in hospital.
Mrs. Taj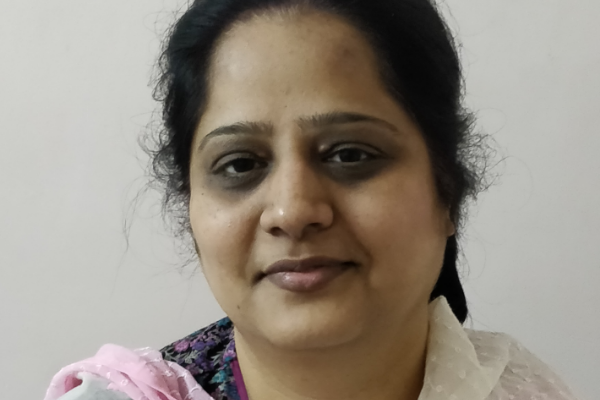 I am Sowmya. I was not conceiving naturally. I came here for medical advice & was diagnosed with PCOS. I was advised to undergo diagnostic Hysteroscopy & laparoscopy and puncturing water bubbles inside the ovaries. I got admitted to A.V.Hospital to undergo treatment. Dr. Saraswathi & her team operated me. Post surgery I am very comfortable without any complications. Dr.Saraswathi gave me excellent advice and care which I will follow. The doctors and nurses are dedicated here & gave very good care. For this I am very thankful.
Sowmya
I was admitted to A.V Hospital for my first ever surgery. Was a little bit scared but with support of hospital staff I was able to overcome the fear and had a successful operation. Thank you for all the warmth and support provided by all the staff, nurses, duty doctor and specially doctor Saraswathi Ramesh. We had a good stay without a problem. Thank you
Chaitra
On 1986 october, first operation was conducted at SVRR Hospital Tirupathy for (GJ) Ulcer. After this operation also some problem continues. Again in 1989, at Chennai (Abhiram Hospital) professor Dr. SivaRaman did same (GJ). But still after operation the problem did not resolve(continuously 3 time vomits during day).

For this issue, we have visited so many hospitals like (SVIMS hospital Tirupathi, Appolo Hospital Chennai, CMC Vellowr, BGS Bangalore & also Hyderabad). But here after we consulted Dr.M.Ramesh, and Shri Ganesh and others, have successfully conducted Laparoscopy Surgery and cleared all issue and problems of Ulcer.

After 28 years, this problem got rectified and it is cleared now. Thanks for Dr.Ramesh & Ganesh also the staff of A.V.Hospital
G.V.Chalapathy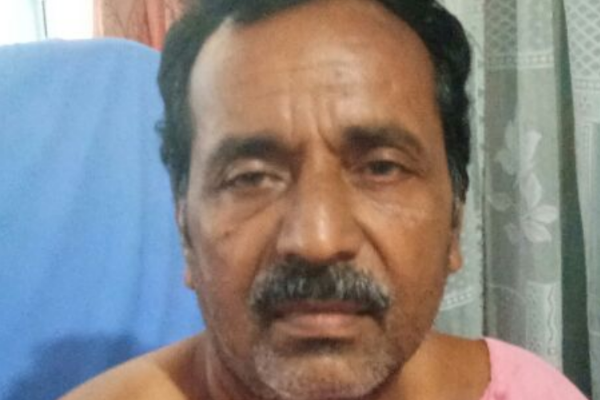 Myself Dr. M.S Srinivas found with Umbilical Hernia was admitted on 30th May underwent Laparoscopy on the same day by the talented team of Dr. M.Ramesh, one of the best known surgeons of India. The surgery was successful and I was discharged next day only. My sincere Thanks to all the AV family. My Special thanks to Dr.Ganesh(Surgeon)
Dr. Srinivas
Starting from the day Dr.Saraswathi(Maam) gave me the good news till the day may baby was born and we got discharged from the hospital, I have had a very pleasant and peaceful journey.

I appreciate and I am thankful to all the doctors and the nursing staff who have been with me during and post delivery. Although the room service was timely, it will be better if the staff are more active.

Thank You A.V.Hospital for this wonderful Experience!

Hearty Thanks to Saraswathi Maam for being with me during the most important phase of my life!
Deeksha
I visited with my son to your hospital ( A.V. Hospital) as I need operation of hernia and advice. I was advised to have hernia operation immediately by Dr.Ganesh . The details about hernia operation was explained. Operation was conducted on 1st of June 2018 and I am very satisfied. I will recommend this hospital to everyone.
Jeetmal Jain
I have come to AV Hospital for the delivery of my second child. My first son was born in New Zealand with some complications during the childbirth. Hence I wanted to be in a place where I can be confident, that I would get the right care and I am happy to inform that I am impressed. I was recommended a C-Section delivery.

C-Section :> Dr.Saraswathi Ramesh, Dr.Rekha and the team of doctors were very reassuring and calmed me before the surgery. The surgery completed as per plan and on schedule under their able care and watch.

The post operative care has been the highlight of my experience at AV Hospital. All the staff have given their best care towards us, exceeding expectation. The daily visit and consultation with specialist doctors gave me peace of mind and comfort in managing the after surgery pain, lactation, health of baby etc. The video consultation by Dr.Rekha helped me in the art behind feeding an infant. Sister Padmavathi's training and assistance made it so easy to practice feeding. Her dedication to work and willingness to help us learn some traits to caring for the newborn is much appreciated. Overall, all the staff have been very friendly and quick to respond to any questions/ queries at any time of the day. I am very happy with my experience and will highly recommend the services, facility and care rendered to one and all.
Sindhu Sadashiva
My name is Smt. A. Nagarathana, age 65yrs, resident of Hadigal, Thirthahalli. I am a retired Health Assistant of 38 years service rendered in Karnataka State Department of Health & Family Welfare Services.

I was suffering from Dysfunctional Uterine Bleeding since 1 year and upon consulting a local gyanecologist, was advised total hysterectomy, and was said it was complicated due to my weight, BMI above 40 & previous laparotomy for ruptured ectopic pregnancy. I was very anxious and skeptical about the advice.

I then contacted Dr.Devendrappa from our previous association. He advised us to come to Bangalore and meet Dr.M.Ramesh & Dr.Saraswathi Ramesh in A.V.Hospital. I came to Bangalore on 15/11/2017

I met Dr.Ramesh, Dr.Saraswathi, and other specialists in AV Hospital and they advised me Laparoscopic Hystrectomy after explaining to me all the advantages and disadvantages of the surgery. On 27/11/2017, I underwent surgery and was kept in the ICU, later shifted to the ward shortly.

Dr.M.Ramesh, Dr.Saraswathi, Dr.Devendrappa, Dr.Harinath, Dr.Ganesh & all other doctors took care of me very well. After surgery I was well taken care by the staff too. I am getting discharged without any problems or tension, feeling happy & healthy. We know that AV Hospital is a well known centre for Laparoscopic surgery in Bangalore. We wish God grace AV Hospital to continue as the top Hospital in Bangalore.
Nagarathna